Climate Virtual Demo Day September 2022
Climate Virtual Demo Day September 2022
Tune in to our live Virtual Demo Day event on September 21 to experience tech demos from the most cutting-edge and innovative companies in climate tech. This special edition of our Virtual Demo Day series will also feature a live panel, consisting of participating companies of CREtech New York. You don't want to miss this exclusive event as we kickoff our countdown to CREtech New York!
Wednesday, September 21, 12:00 pm EST – 3:00 PM EST
Present at Virtual Demo Day
Want to demo your product at CREtech's next Virtual Demo Day? Click here to apply and learn more.
Event Details
Start Date:

Wednesday, September 21, 2022 at 12:00pm EDT

End Date:

Wednesday, September 21, 2022 at 3:00pm EDT
Demo 1: Measurabl
12:00 pm EST / 9:00 am PT

Measurabl is a widely adopted ESG (environmental, social, governance) data management solution. Customers use Measurabl to measure, manage, and report ESG data on more than 13 billion square feet of commercial real estate across 90 countries. Measurabl helps the industry's most innovative companies optimize their ESG performance, assess exposure to physicalclimate risk, and act on decarbonization and sustainable finance opportunities.
Demo 2: Prescriptive Data
12:30 pm EST / 9:30 am PT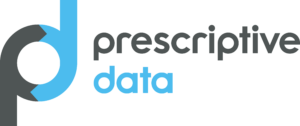 Prescriptive Data is the creator of Nantum OS, an award-winning platform optimizing building's operational performance while saving energy, reducing carbon emissions, and lowering costs without sacrificing occupant health or comfort. Combining historical data with predictive analysis and real time occupancy, Nantum OS enables buildings to hit their ESG goals.
Demo 3: Mesa by Sidewalk Labs
1:00 pm EST / 10:00 am PT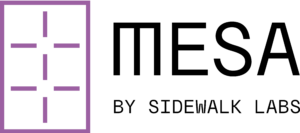 Mesa by Sidewalk Labs, part of Google's sustainability initiative, is a suite of smart devices and a powerful optimization engine that allows commercial buildings to cut energy costs, reduce emissions and simplify building operations. Mesa collects energy data about commercial spaces in a privacy-preserving way and its AI software optimizes energy use based on several data patterns, including temperature, humidity, occupancy and weather.